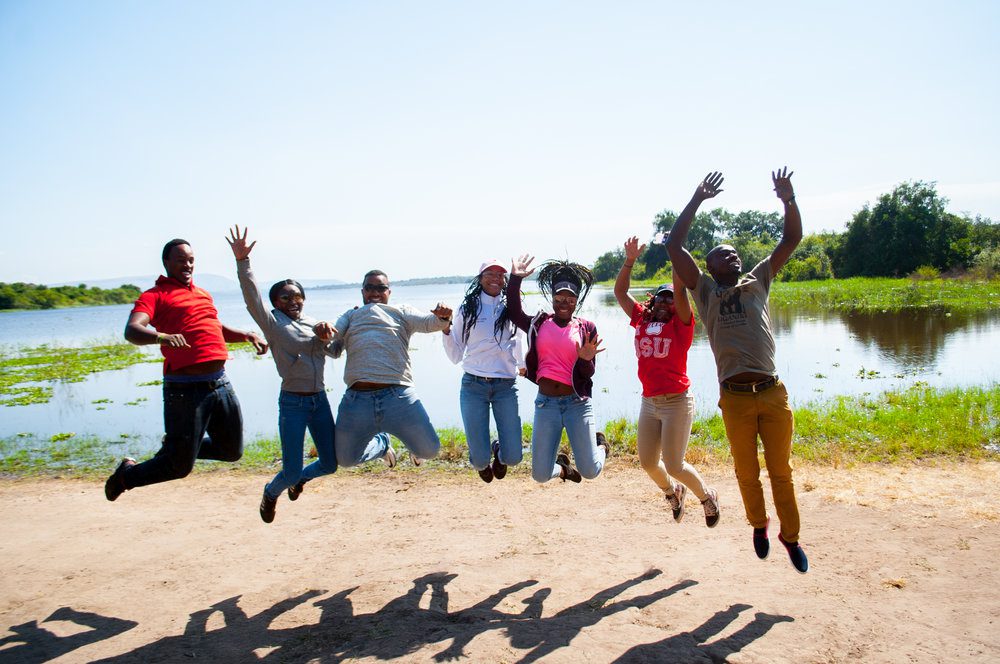 The Kerry Fund is working in collaboration with Snowden International High School and Madison Park high schools in Boston, Massachusetts to provide opportunities for financially challenged teens to help us with our mission. Selected students will lead their own fundraising initiatives, participate in the fundraising efforts of The Kerry Fund and travel abroad to be of service to others.
The aforementioned high-school initiative and relationship is designed to provide local teens, coping with difficulties facing urban youth today, with enriched and potentially life-changing global experiences. In June of 2017, we embarked on our fifth service trip to Rwanda, a country still healing from the aftermath of genocide. Fully sponsored by the Kerry Fund, Boston teens served at the Agahozo-Shalom Youth Village (ASYV) — home, school and community for 500 orphaned Rwandan teens.
Joining members of the Kerry Fund and teacher chaperones, local teens work in service to the orphanage, gaining both life-changing experiences and a deeper understanding of issues facing the developing world. They make life-long friendships with peers from across the globe whose lives were consumed with the hardships of facing extreme poverty alone, without the support of family, home or community.
In addition to its support of the Rwandan community via the above-mentioned service trips, The Kerry Fund has shipped three thousand pounds of books, maps and educational materials to village schools in Guinea, West Africa. Guinea was selected by our organization because, along with many West African countries, its citizens rank among the poorest in the world. With average income less than $30.00 per month, families who can barely feed their children cannot afford to pay for the uniforms required for school.
Children that are fortunate enough to attend school often sit in classrooms barren of even the most basic supplies. In addition to providing much-needed educational materials, The Kerry Fund purchased uniforms for children living in the village of Kassa, located off the coast of Conakry. Bringing literacy to the lives of these children is a gift that will enable them to reach beyond the resources of their village and build a better future for themselves and their community.
With the support of our many generous donors, The Kerry Fund will continue to work tirelessly to help educate children in need and enhance their potential to grow into strong, contributing citizens of the world.
The mission of the Kerry Jon Walker Fund is to help humanity through initiatives designed to improve the quality of life for those who suffer from poverty and its consequences. We will promote sustainable programs that work to improve health, education, and economic opportunity for those in need.
The Kerry Fund's current mission-related work focuses on providing opportunities for financially under-resourced teens from Boston to travel to Africa and work in service with orphaned teens at the Agahozo-Shalom Youth Village (ASYV) in Rwanda.